Apple & Almond Oat Biscuits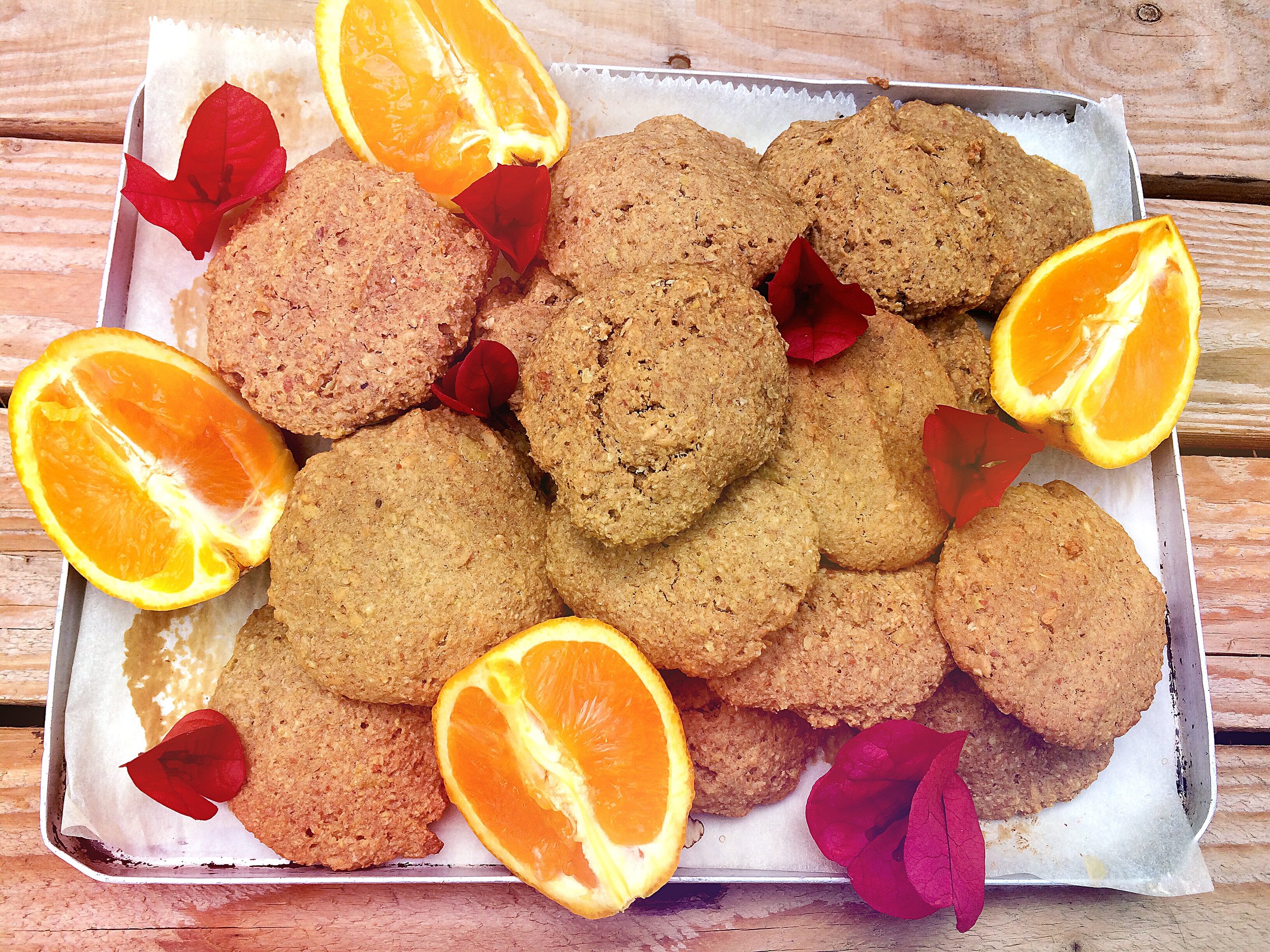 These apple and almond oat biscuits are delicious and the perfect mid afternoon pick me up to be enjoyed with a cup of your favourite tea! They are dairy free and refined sugar free and lean more towards the savoury side than the sweet.
Apple & Almond Oat Biscuit Ingredients:
Makes 14
2 cups of oats
3 tbsp of flax seeds
1/4 cup of almonds
1 tbsp of cinnamon
1 tsp of ginger
2 apples
Juice 1 orange
1 tbsp of vanilla
3 tbsp f flour
Method:
Pre-heat oven to 180'c. Place all of the ingredients into a food processor and mix. Roll the dough into balls and flatten onto grease proof paper on a tray. Bake in the oven for 15 mins or until golden brown.
Enjoy!