Apple & Butter Bean Curry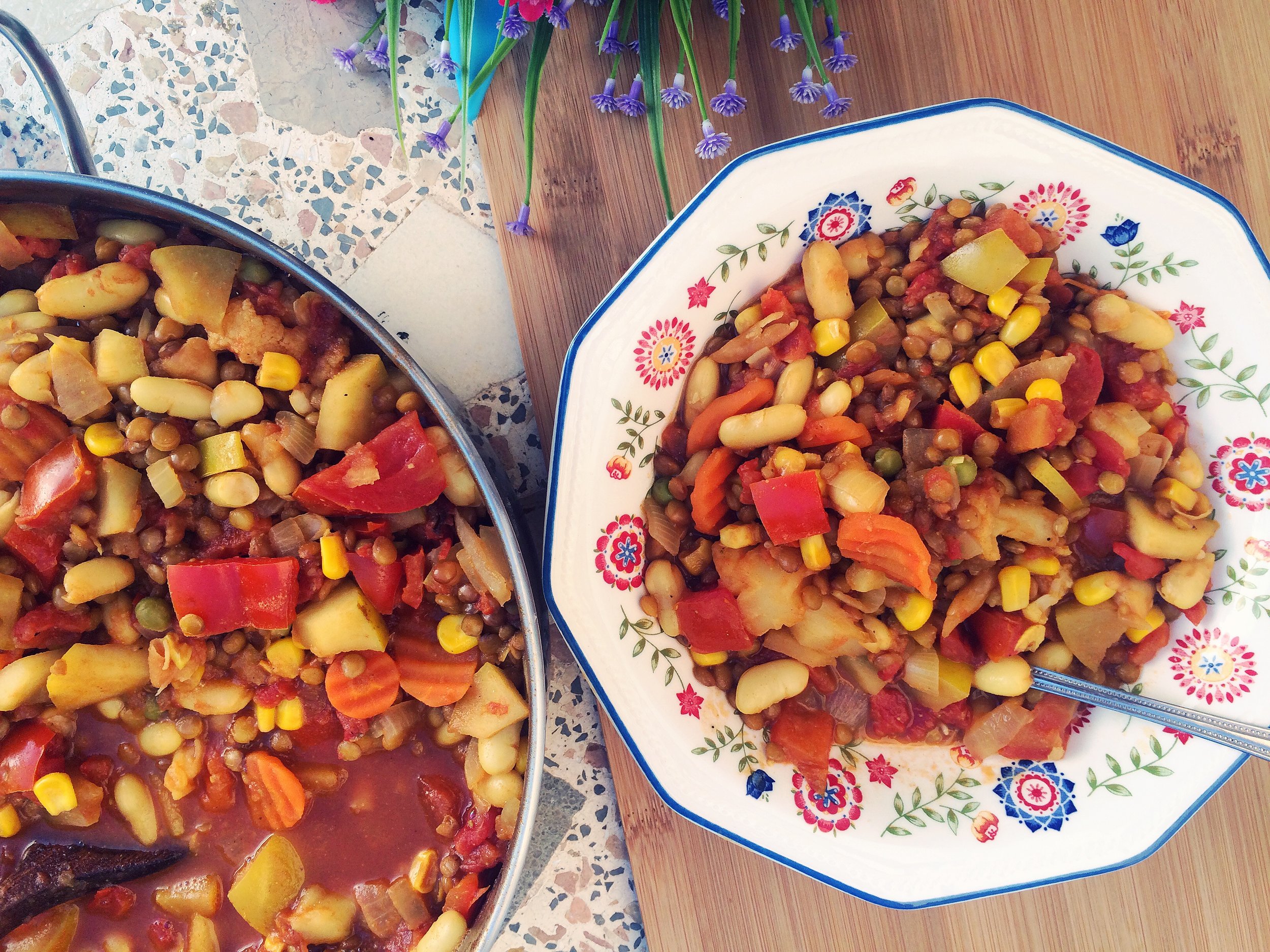 I had a very random assortment of ingredients in my kitchen on a Sunday evening when alllll the shops were closed...there was only one thing for it, curry. An awesome one at that. I always try to add a sweet touch to curry, I have rather a sweet tooth and the apples mixed in among the yummy assortment of vegetables and lentils really add the perfect taste. The butter beans make the curry extra creamy and there isn't any kind of (plant based) milk in this either, the butter beans do it alllll on their own. You go butter beans, you go!! Anywho, I'll stop talking to the butter beans and get on with the recipe, which is the real reason you're here... I hope. Unless you stumbled upon this little blog of healthy recipes, wellness tips and crazy cat lady anecdotes just by chance. If so WELCOME WELCOME WELCOME. Ugh...I think I need more tea.
Apple & Butter Bean Curry Ingredients:
Makes 8 portions - it's a big batch meal!!
2 garlic cloves
2 red onions
3 apples
1/2 red pepper
1 big tomato
2 tins of chopped tomatoes
2 cups of frozen cauliflower, carrots  and broccoli - this was just a mixed veg bag not two cups of each vegetable
1 cup of peas
1 cup of sweetcorn
1 cup of dried lentils
1 jar of butter beans - rinsed
2 veggie stock cubes
2 tsp turmeric
1 tsp cumin
Sprinkle of ginger powder
Salt and pepper
Hot paprika
2 cups of hot water
Method:
In a very large sauce pan pop a drizzle of olive oil and fry the chopped onions and garlic. Once golden brown add all of the other ingredients bring to the boil and leave to simmer for 30-40 mins.
Once the lentils are cooked, plate up and enjoy! You may need to add more water if the lentils are especially thirsty.