August 2017 - Dear Future Me...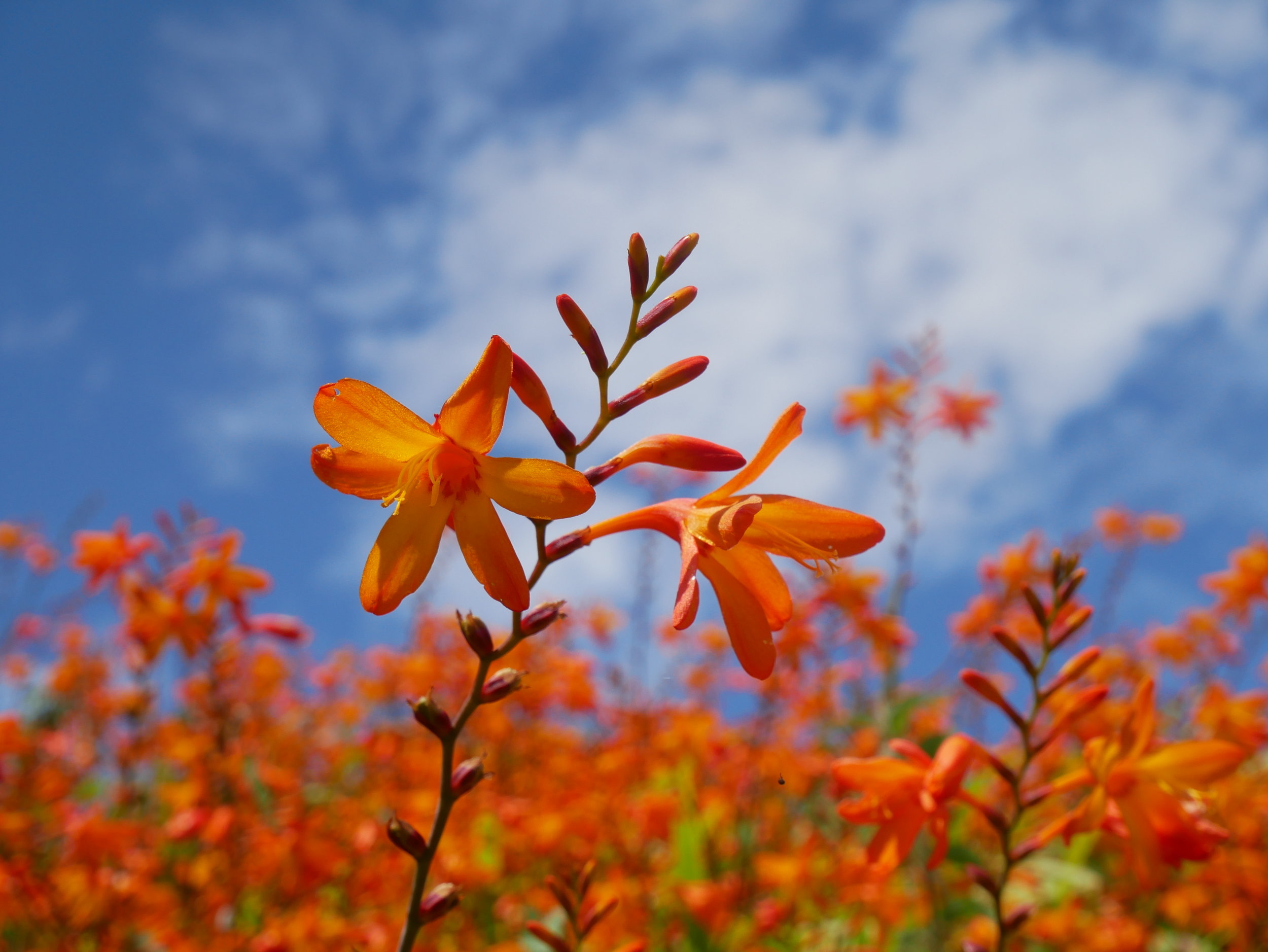 Dear Future Me, August was gorgously lovely and fun as well as equally terrifying and worrying. Part of was Arthur being hospitalised at 4am one morning for two days. He is feeling much better now and back to his normal tricks and antics, phew!
Arthur's bladder was creating crystals, the crystals got stuck in his urinary tract. This is a lot more common in male cats than I had realised. Some of the contributing factors are; stress, the wrong food and dehydration. We'll have to keep a close eye on him now as there is a much higher chance of it happening again. I now add a little water to all of the cats' wet food. Cats often don't realise they're thirsty and won't drink as much as they need to. This can result in health problems, so if you have cats, please make sure they're drinking enough. Mine haven't batted an eyelid to having extra water added to their wet food.
The gloriously wonderful part of August was spending ten days in Cornwall with Fraser. We visited family, went on adventures in the woods and coastal walks in our home town. There's nothing like a sea breeze to blow away the cobwebs. We always try to cook up a Tapas storm for Fraser's family whenever I'm over. This time we had Spanish Omelette, Tomato Bread along with cold meats, prawns and a turmeric courgette dish which I must pop the recipe on here!
August has seen me step out of my comfort zone a little, the kick up the bum was my birthday present from Fraser; a brand spanking new camera. There hasn't been a day this month where I haven't used it for hours on end. I really enjoy capturing moments on video for my vlogs as well as taking photos of the recipes I create in the kitchen. Having high quality footage has made me even more creative with my videos - particularly my Spanglish Vlogs. They are a little different, I try my best to get the idea in my head into the video I'm creating. I hope it sets me apart, because I'm definitely a person who revels in being different, a little quirkier and a little more...me.
During August I've also gone out of my way to shout about the souls online I really admire in my Wonderful Wednesday videos. This has been really important to me. I'm all about community over competition.
I think I've probably drank more tea in August than I have since the warmer days arrived in May! During July I tried to cut tea out after 2pm, limiting myself to just two cups a day... all this did was make me feel like I neeeeeded it so much that I've gone overboard this month. I'm not complaining in the least, because tea is one of my all time favourite things.
The recipes I have created this month have been very much seasonal recipes. Not only does seasonal produce taste amazing, with a lot more flavour than out of season food, it is also much more affordable. In the case of apples and figs, it has been free for me as I am lucky enough to have fruit trees. I try to make my recipes accessible to all, I never use expensive or difficult to find ingredients because, quite frankly, I don't have those things in my kitchen cupboards.
My favourite recipes this month have been:
Fig & Apple Flap Jacks - These smothered in home made fig jam and honey taste insanely good.
Chocolate Brownies - These are naturally sweetened with figs.
Carrot & Apple Salad - I really like this very simple salad and have just made another huge bowl full again today.
August also saw the terrorist attacks in Barcelona, the city centre just 30 minutes from my home. It caused so much angst and upset among everyone here. Whilst the police searched for the driver of the van who had escaped the scene during the days after the attack, helicopters and sirens could be heard every hour of the day. The driver was found and shot just 10 minutes from my house.
When something like this happens where you live, it feels so much more real. My heart ached for London, Manchester, Paris and all of the other places where there have been attacks over the past few years. But, the feeling was completely different when it was so close to home. It shook everybody to the very core as I am sure it did to those living in the cities and towns which have had attacks too.
During August I have learned that no matter what, life goes on. There are tough times, there are stressful and upsetting times, but the world keeps spinning, and we eventually stand back up stronger and wiser. I have learned that the world needs more love, compassion and kindness. I have learned that nothing feels as good as a vet handing you your baby and telling you that everything is going to be okay.
I have learned that life isn't about working on your goals and dreams 24/7. We all need breaks. Creativity thrives when we are doing other things. Inspiration comes during the most mundane activities and everything always seems better after a good night's sleep.
Finally, I can confirm, without a shadow of a doubt, that tea really does make everything better.
August, you have been a rollercoaster.
Love,
Peta x
My Dear Future Me August Video: