The Birthday Edition - Wonderful Wednesday #18 | 2017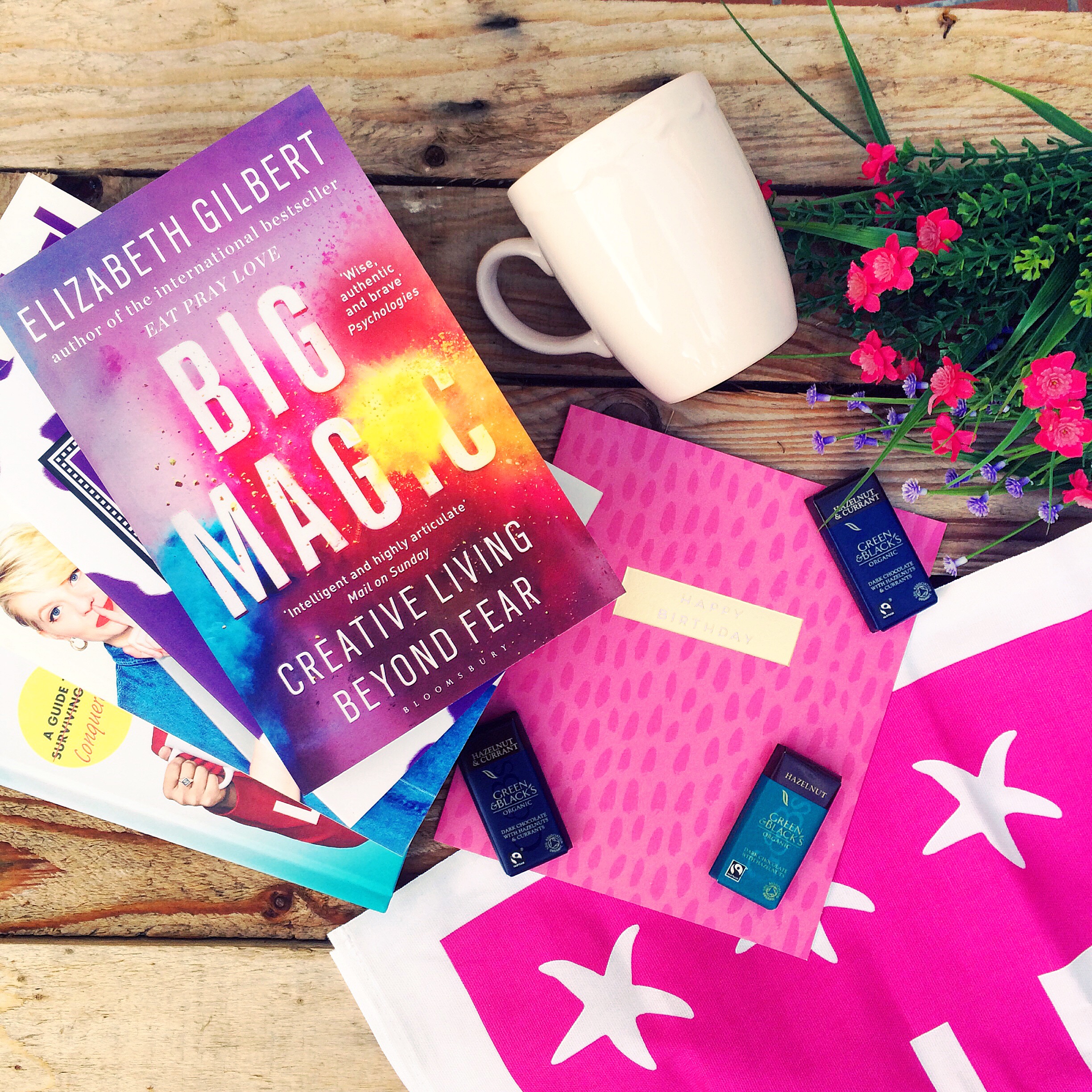 Happy Wonderful Wednesday Friends! The past week has been a whirlwind. I haven't had a minute to stop, breathe and take it all in, never mind share it online. I've soaked every moment up, commiting the details to memory. It feels good to live without recounting every action on the internet. The majority of the photos in this post were not taken by me, but by others and sent to me afterwards.
Friday Fun
On Friday evening I had a meeting scheduled with one of my very close friends Adam. I arrived first and sat waiting for him, when he came into the staff room I asked if he wanted me to heat up some noodles. He
hastily
replied that he wasn't hungry and needed to get his breath back. (The staffroom is on the fifth floor!!)
Whilst we were chatting away his phone rang. As he listened to the other person on the end of the phone he began to get very nervous. I heard him reassuring whomever he was speaking to that we would be there straight away to help.
"There's been a flood in my flat, we have to go and help clean it up!" Adam cried.
We gathered our things and ran the short distance across the square to his flat. As we walked in I could hear chanting. Suddenly my gorgeous friends I work with jumped out and shouted "surprise!". We were to go on an adventure they told me, as they dressed me up as a fairy.
We headed to a restaurant and had a few drinks and tapas. I was being very good, and only had one glass of wine as well as copious glasses of water. The clock struck eleven. I
was told
that if I were to accept my next present, I would have to relinquish my goodness and become a naughty fairy. I was far too intrigued not to! I unwrapped a gorgeous pair of black feathery wings. Whilst someone helped to secure them on my back, I
was handed
a gin and tonic in one hand and a shot of sambuca in the other. As you can imagine it all went downhill from there! A LOT of singing, dancing on tables and tequila featured until five in the morning. Ouch!
Saturday Surprise
I woke up on Saturday at Adam's with a very sore head and made my way home. I showered, fed the cats and had some breakfast. Fraser messaged asking if we could Facetime. He was having a break from fixing his Grandad's motorbike.
Facetime connected and he said "I can do one better than Facetime Pea..." He turned the camera around to show the gates to my house. I ran outside and straight into his arms, sobbing like a maniac. I couldn't believe he was here in Barcelona! He
was supposed
to be fixing his Grandad's motorbike back in England!
On Saturday night we ventured into Sitges. We enjoyed a glass of cava, a cocktail and ate a delicious hummus with
freshly
baked bread. The bread was to die for.
Sunday Celebrations
My Birthday fell on Sunday this year. I savoured a lovely cup of tea as I unwrapped my presents from Fraser and his family. In the afternoon we headed to my mum and dad's, where they told me we were going to play a game. Birthday present bingo.
Each present
was numbered
and I had to twirl the bingo ball to find out which present I'd open next. A game where I won every single time?! I was definitely on board with that!
We had a roast for lunch, sangria and a delicious sugar free and dairy free chocolate birthday cake. Surrounded by those I love the most is what birthdays are all about.
Yoga Fun
On Monday Fraser and I did a 45 min yoga practice together. He's never done yoga before and it was
really
nice to get back to basics and to be very mindful in regards to allignment.
Albert Cat is
slowly
but
surely
adapting to having a family. He has even let Fraser stroke him which is a big step for a little fluff ball who
is petrified
of humans.
Arthur Cat was a little naughty on Monday night and refused to come in from outside, this resulted in us trying everything to get him in, giving up after an hour and Fraser not being able to sleep and continuing to try until 4am. We definitily have cat people issues. He then proceeded to sleep for the whole of Tuesday, obvs.
The past five days have seemed like a dream. I have
been given
so many lovely gifts and surprises as well as cards and letters full of kind words. I have cried so many tears of happiness that I'm surprised I have any left!
If you have made it to the end of this mamoth Wonderful Wednesday post I congratulate you! If you're in the mood for a little more wonderful, please head on over to these beauts who also write a mid week happy list; Sally Tangle, Jo, Helen, Michelle, Sarah, Kate,Cat, Sam, El , Kerri's, Mimmi's, Martina's , Isabelle and Emma.