Cat Lady Struggles | Cat Beds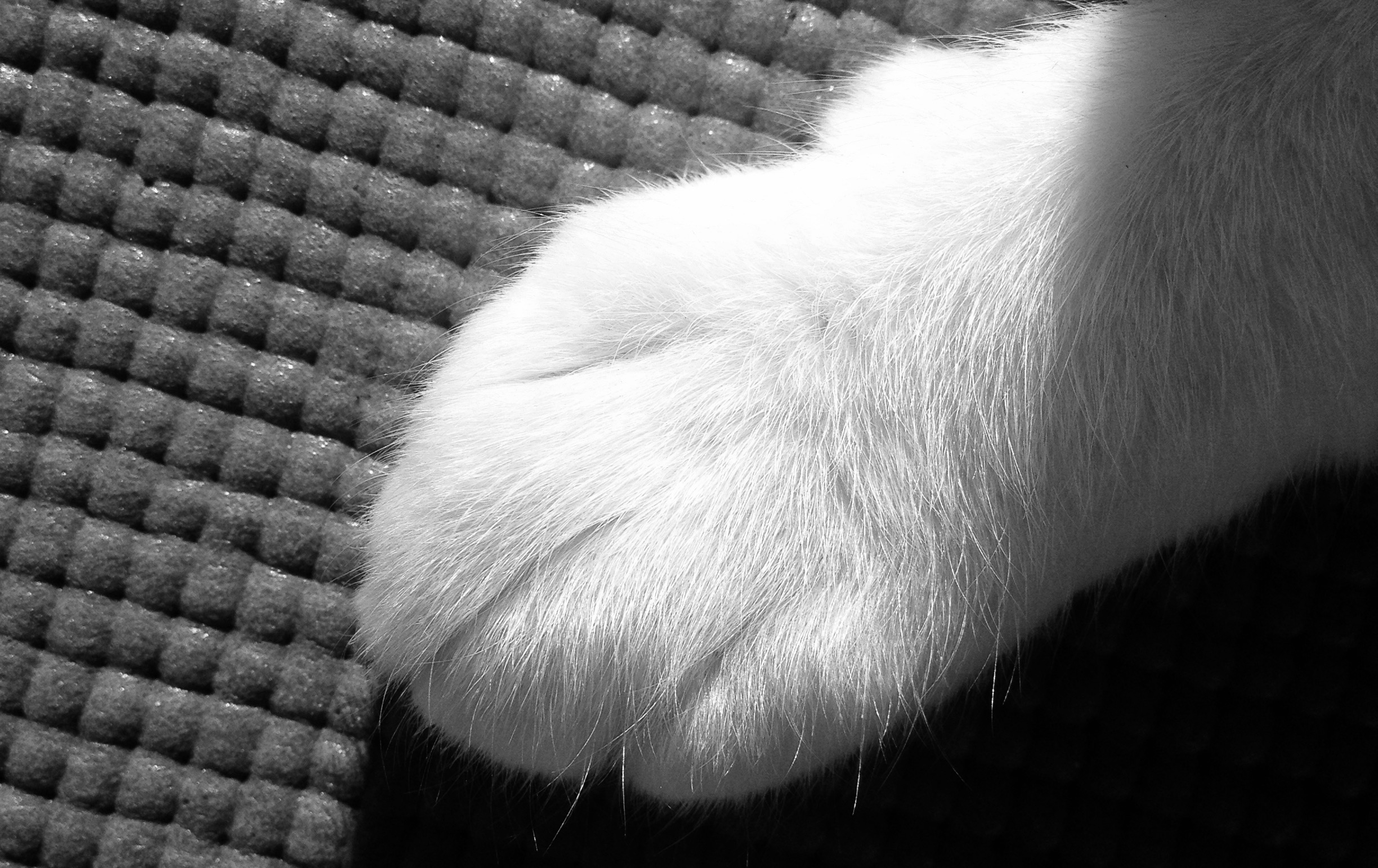 I consider myself a typical, late twenty something cat lady. Over time, and the additional feline friend, my cat lady-ness has increased. Along with my long term cat lady status, many a battle has been fought. Sudden changes in very particular feline palettes - I have spent absolute fortunes on cat food. Establishing indoor and outdoor routines has also been quite the challenge - I gave in with Tina, she has decided upon indoor cat life. However most difficult of all, the war I took part in for many years was settling individual sleeping areas.
My hopes have been built up and dashed many a time; believing I had finally mastered the ultimate cat lady challenge - getting the right cat in the correct bed, only to hear very loud, annoyed grumbles hours later. The wrong cat had ninja-ed it's way into the incorrect bed once again. I have purchased so many beds in the past, given up my favourite pillows, cushions and blankets to no avail.
A couple of weeks ago I knew something had to be done. As Arthur grows into an adult cat he is beginning to fight for his spot in the group, or "pride". He wants to be the boss however Katie isn't keen on the idea and Tina, bless her little cotton socks, hasn't a clue about what's going on. There have been plenty of cat tussles and poor old Tina gets caught up in most of them without really understanding any of it.
Fray and I began researching, from the knowledge I previously had, and Fraser's new found cat expertise we began to piece it all together. I knew that there could only be one boss, Fraser found out that I had no say in who the boss was and that they themselves would come to an agreement over time.
We found out that the little man desperately needed to use up all of his kitten energy so we bought new, exciting toys. What we hadn't expected was for the other two older cats to join in on the games too!
Cat nip was our next step, they love it and we purchased a lavender scented little hedgehog who we have fondly named Sonic and who belongs to Arthur. This goes in his bed with him at night and seems to settle him straight away.
Even though we were fully equipped, the cats had soft, warm beds in different areas of the flat. Plenty of toys, cat nip and yummy food, trouble still brewed in camp. What we hadn't realised is that even though a human couldn't be boss, cats do look at humans as Masters. As long as the Master's bedroom door was open, making Master's space available for all to enjoy they would continuously try to sleep in the bedroom and fight over who's place it was. This also meant that none of them would settle properly, even on the sofa at night times as they were constantly aware of who was in and out of the bedroom. Eyes were kept locked on the hallway and the little munchkins would rarely relax.
As soon as we began closing the door the atmosphere seemed to settle, we created a routine of playing with Mr.Mouse on a stick in the evenings and Arthur began asking for Sonic at night time. Best of all each cat settled into their own bed and area.
For once, the cat lady flat is a calm, harmonious place. I spent years believing it just wasn't an option with three cats but we eventually found what worked for us. It may not work for everyone but it's most definitely worth a try!
-----------------------------------------------------------------------------------------------------------------------------------------
My cat essentials:
Igloo beds
Both Arthur and Tina love their little igloo beds, I think it's because they can see out through the entrance and noone can sneak up on them from behind.
Pet Blankets
Katie prefers a normal sofa cushion with a soft pet blanket on top. Each cat has their own little blanket in/on their bed which is easy to throw in the wash when it gets a little grubby!
Mouse On A Stick
This is their favourite game, they love stalking the mouse and jump and run around after it.
Mr. Hedgehog
The exact little sonic Arthur has. It has really helped in calming him down at night time plus he looks ridiculously cute when he runs off to bed with it in his mouth!
The above images are linked to Amazon.co.uk. They are affiliate links.