Chocolate Dairy Free Truffles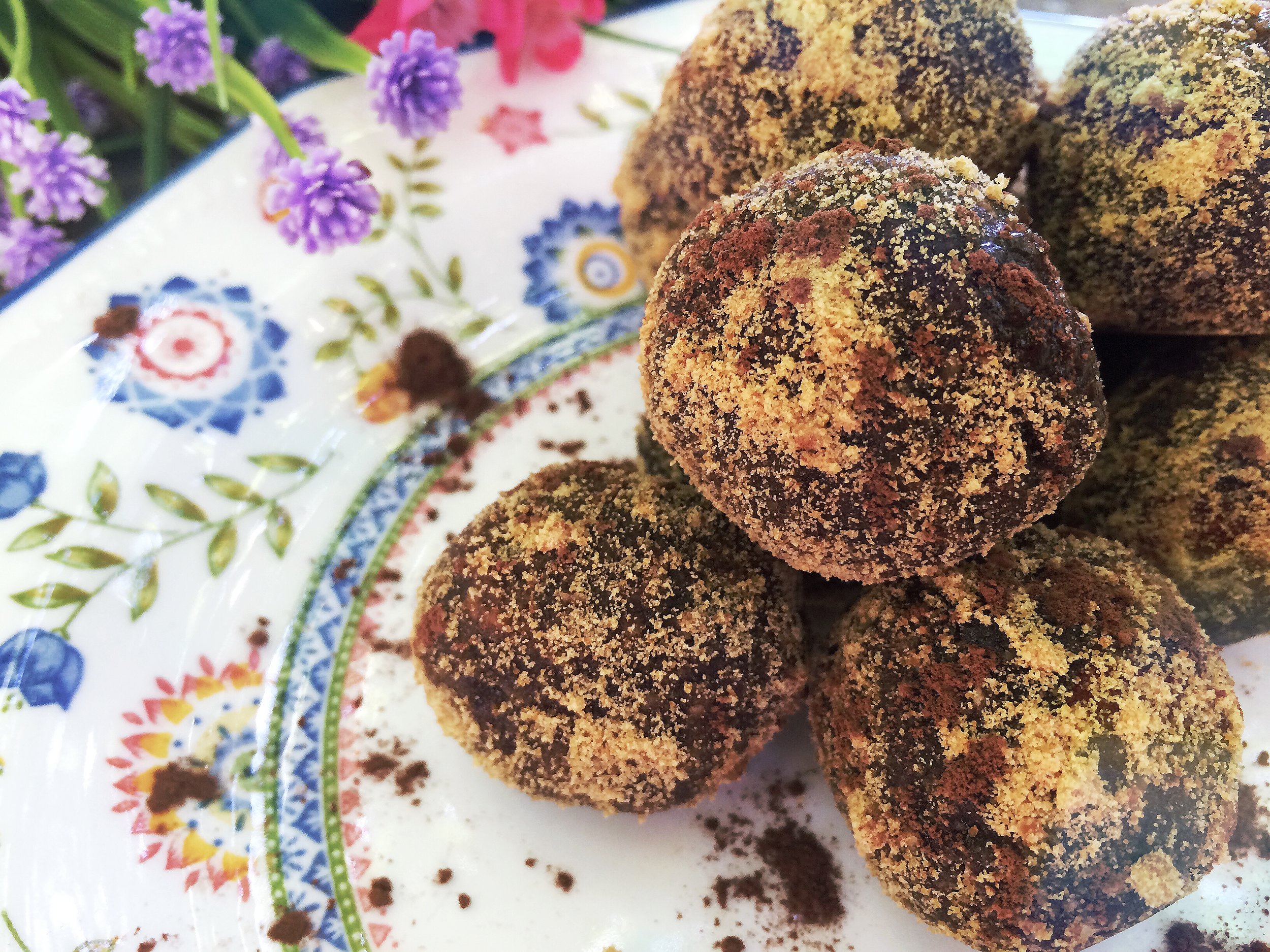 I made these truffles for friends and family this weekend, having been caught short on two occasions when it came to a quick, easy dessert option! I called them Chocolate Dairy Free Truffles even though they're just a posh energy ball and no-one was any the wiser! They went down a treat and are a perfect after dinner nibble with a coffee or cup of tea. You know me, I'll always opt for tea!
Ingredients to make 12 truffles:
1 cup of oats 3/4 cup of sultanas 1/2 cup of almonds 2 heaped tbsp pure cacao 2 tbsp of olive oil 6 tbsp of honey unrefined wholegrain sugar to roll the balls in for pretty decoration
Method:
Pop all of the ingredients into a food mixer and blitz. Wet your hands and roll the mixture into small balls. Wet hands really help with this and stop the doughy yumminess sticking to your fingers. Now roll each ball in the sugar, it will look rather posh and adds a delicious crunch! Refrigerate for 30 minutes and store in the fridge.