Diving -Throw Back Thursday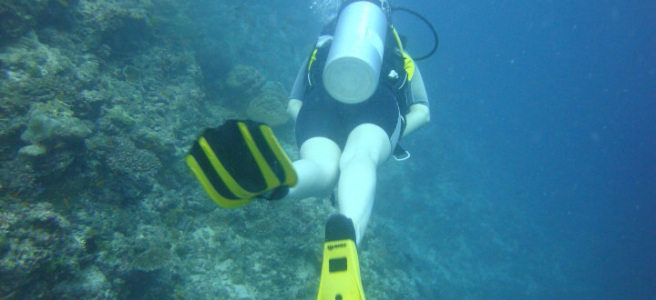 Today's Throw Back Thursday is one of my favourites, I went diving in the Maldives about six years ago and it was one of the most incredible experiences of my life. I can only compare it to the film Finding Nemo, once you're down there it's a whole other world of awe inspiring colours, beautiful creatures and mind boggling plants.
Before I learned to dive in the Costa Brava I always thought it would be something I'd truly dislike.  I can get quite panicky in claustrophobic situations, to me diving was quite similar in many ways. Mainly because of the mask. I felt like I wouldn't have any control over my breathing, and oh my goodness!! What if the tank stopped working and I couldn't breathe and then I'd die.
However, once over the whole I could potentially die doing this thing, and my breathing calms down it becomes such a wonderful experience. It's surprisingly calming and humbling at the same time. You instantly realise just how small we are in comparison to the world and universe.
If you haven't tried diving, I would highly recommend it. There is nothing quite like it.
Love,
me x
Save