Friday 11th November | Friendly Friday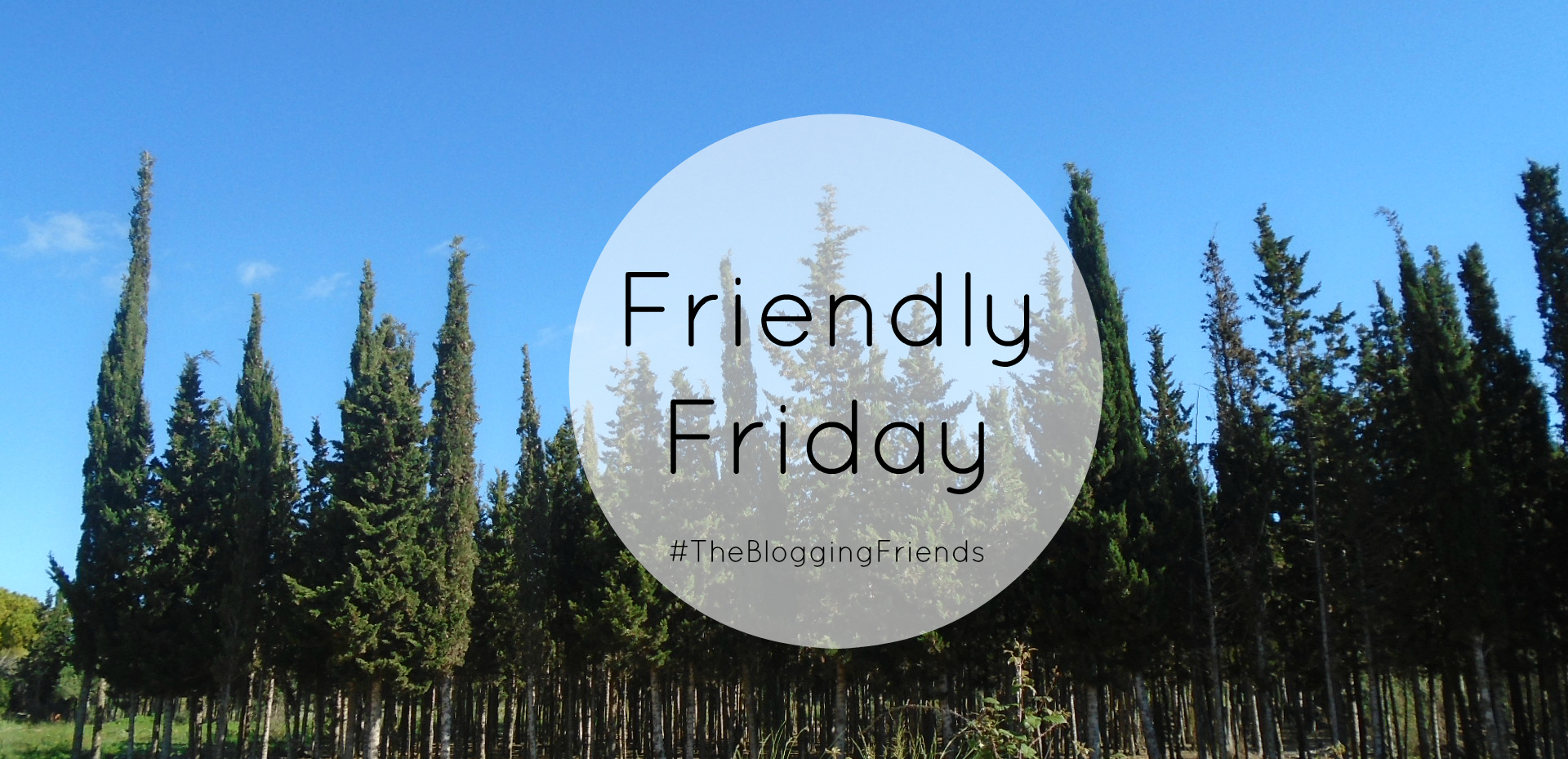 Happy Friday Loves! You may have noticed that I've changed the name of Positive Fridays to Friendly Fridays! I love a good change, particularly one that goes hand in hand with a little lovely group of bloggers. The Blogging Friends has grown to Twenty bloggers and keeps growing every day! It's incredible and I'm so grateful to these girls who brighten my day every morning.
Friendly Friday is my chance to share blog posts, Instagram and twitter profiles and videos I've loved during the week with my readers and The Blogging Friends. Let's take a look shall we?
The photography in Immy's post is amazing and the idea just lovely. Stick the kettle before delving into the world of a double wedding festival.
Proving that blogging full time isn't just about writing the odd post and snoozing all day.
A nice little reminder that there is more to life than social media.
How To Find The Fave Social Platforms Of Your Readers - A Branch Of Holly
If you blog then you'll want to read this post! Holly has some amazing tips for blogging.
A step by step guide to mentally moving on from something. :)
So I keep telling people about Michelle's post, partly because I'm in awe of it - mostly because I'm jealous. I want a shed like this!!
I N S T A G R A M
My Instagram fave of the week has to be @Loovelle by the lovely Elena, oh her flat lays, the bursts of colour, the fact she's drop dead GORGEOUS!
T W I T T E R
Anne Smiless - If you love following motivational and inspirational fitness and health peoples Anne is your kinda girl! 
The New John Lewis Advert
How could I not include this?! It's officially Christmas now...right? RIGHT?
For more info about The Blogging Friends read this post. 
What have you loved online this week?
Peta x