Homemade Sweet Potato Crisps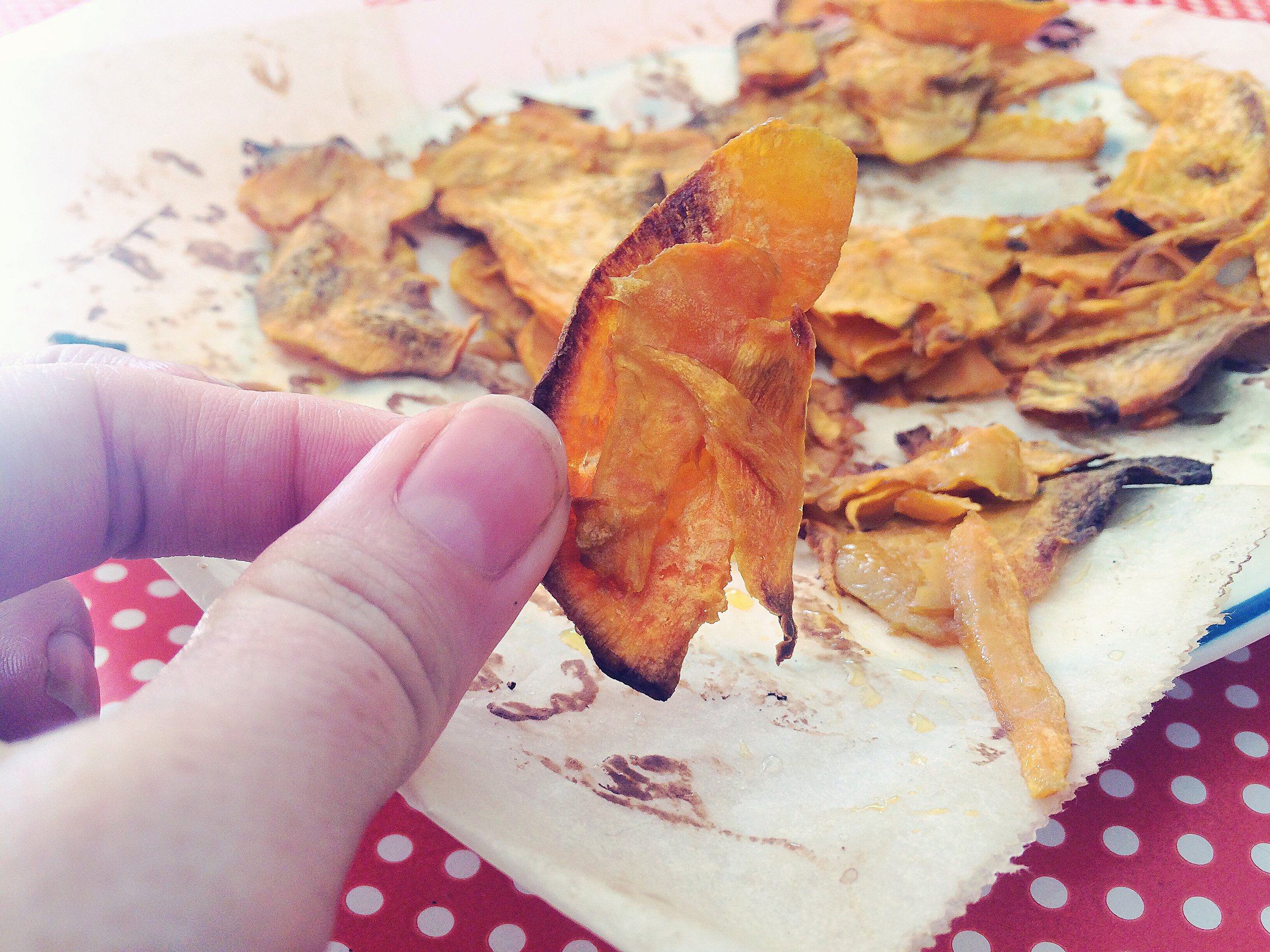 Like most people I love a good crisp, but if I open a bag you can be sure I'll finish it. I have no self restraint what so ever friends!! These sweet potato crisps are a healthier version, with the goodness of being homemade along with the tastiness of sweet potato. They are super simple to make and I love popping some in the oven for when friends are over to enjoy with a cheeky glass of vino!
Ingredients:
1 Sweet Potato
Pinch of sea salt
a splash of olive oil
Pre-heat the oven to 220'c. Thinly slice the sweet potato and drizzle the olive oil over. Sprinkle a little sea salt on top and place on grease proof paper on a tray. Pop in the oven for 15-30 mins depending on thickness of the slices. Cook until crisp.
Enjoy!