Coconut Curry Lentil Dhal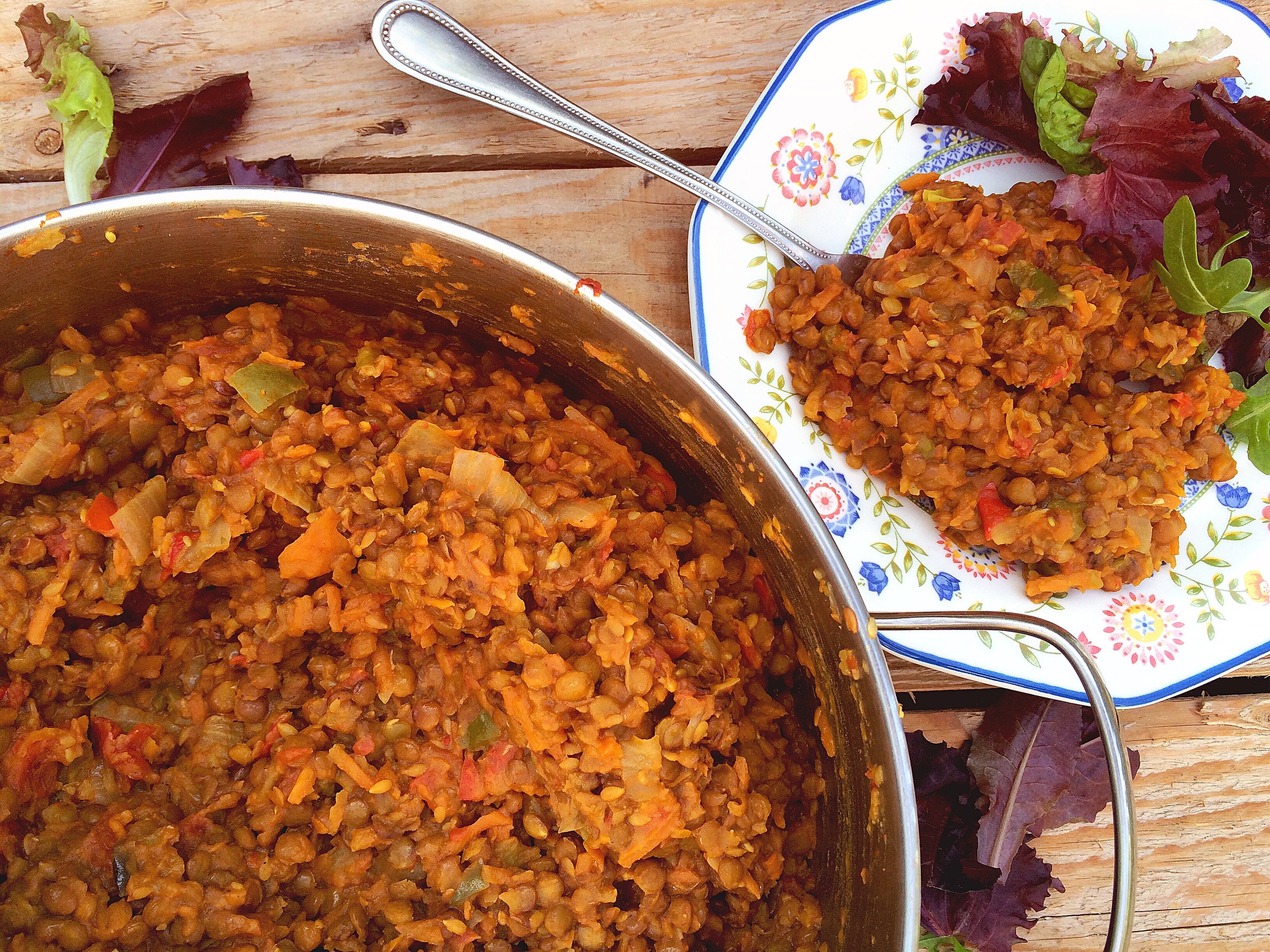 There's nothing quite like a big pot of lentil dhal to keep you going all week, a slow burner with delicious smells that linger in the kitchen all evening. This plant based dhal is full of goodness and a great Sunday night batch cook for the week. I love adding new ingredients as the days go by, an extra tin of chopped tomatoes here, a caugette there. Anything that's looking a little like it's on it's last legs in my fridge tends to be thrown in at some point!
Coconut Curry Lentil Dhal Ingredients:
Makes 6-8
1 chopped onion
2 crushed garlic cloves
1 chopped red pepper
1 chopped green pepper
3 tbsp flax seeds
1 tbsp sesame seeds
2 thumbs of finely chopped ginger
1 tin of tomatoes
5 carrots - grated
1 apple - grated
1 tin of coconut milk
1tsp of curry
1 tsp of hot paprika
1 tsp sweet paprika
2 veggie stock cubes
2 cups of dried lentils
salt & pepper to season
Method:
In a large saucepan cook the onio
n and garlic on low until golden brown. Add all off the other ingredients and mix thoroughly. Bring to the boil and then turn down to simmer for an hour or so. You may find that yu need to add more water if the lentils soak up all of the liquid.
Serve with pita breads and enjoy!