A Letter To Mr Claus | Christmas Time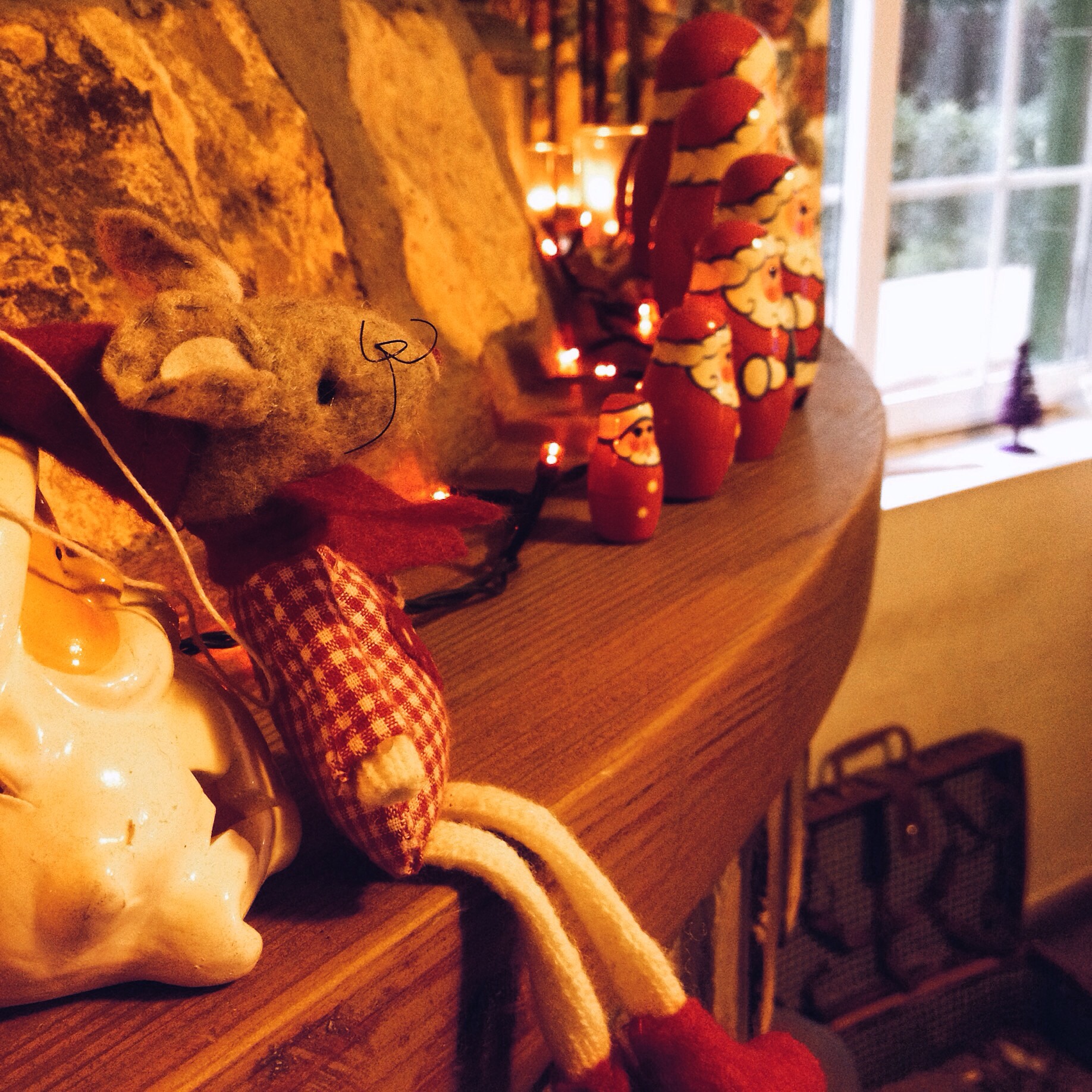 Dear Santa,
I'm sorry I haven't written to you for a while, life got a little busy, and Christmas kind of got a little stressful - I very almost forgot to spread Christmas magic there for a moment or two.
The last time I wrote to you, I was most likely sat on the carpet in my living room in Cornwall, surrounded by Argos catalogues with a little sister sat next to me who asked for every Barbie and Polly Pocket going, whilst I so carefully circled the gifts I hoped to receive. I had a specific method you see.
I carefully drew up a table to make it easier for you, it featured the item's name, page number, item number and price. I tried my best to keep the cost down and usually opted for useful presents such as a weather measuring kit or a pottery wheel, declaring that I'd be able to make everyone's presents the following year If I had a pottery wheel.
Time has flown by and we must be at least 16 years down the line now, I still love Christmas as much, if not more. Rather than thinking about what I'd like to receive at Christmas, I devote my time to spreading festive joy here and there, throwing it around like confetti, watching it sparkle like glitter wherever I go. I enjoy taking in the special moments, the twinkling Christmas lights, and the laughter of friends and family. None the less, everyone must write a letter to you at this time of year, after all it is Christmas.
So, Santa here goes. I think I've been pretty well behaved this year, apart from the odd drunken walk home at 3 am, oh and there was that week where I broke every tech thing I owned... I did lose my Christmas jumper last year, and I know I could have done better gym wise... but in the grand scheme of things, I'm not doing too bad at this adulting thing.
At the top of my list is to spend precious moments with loved ones, filling the time with giggles and chuckles, silly games and carefree snippets of time, making memories that will last forever and a day and appreciating the time that others give, to me it is the most precious thing you can give a person.
Next on my list is to build a refined sugar free ginger bread house with Fray, I know it will take all day, I know I make one almost every year, but it's my very own little tradition that I love so much.
If it's not too much to ask I'd really like to watch a Christmas film or two, snuggled in a homemade living room fort made out of blankets and bed sheets, surrounded by yummy snacks, a healthy(ish) hot chocolate and my little munchkins.
I know I've already asked for quite a lot, but a home pamper day would make my December, a long hot, very bubbly bath with chilled music, a face mask and candles.
The last thing on my list is a long walk on a crisp winter's day, wrapped up warm and breathing in the fresh air with a flask of hot tea in my hands.
I hope this letter finds you well, that Rudolph and the other reindeer and ready for their incredibly long trip around the world, I recently came home from Cornwall via Gatwick and that was enough travelling for me, so I take my hat off to you and your reindeer on Christmas eve, especially with the time limits and all... Katie, Arthur and Tina have asked me to pop a good word in for them too. I must say that Katie has been very well behaved this year, Tina had one moment of pure craziness where she accidentally scratched Fraser but apart from that she's been on best behaviour. I think it's best we don't talk about Arthur's behaviour, particularly as right now the Christmas tree is far too much of a temptation for him and spends more time on the floor than it does up right.
I'll leave a glass of sherry, a mince pie and a carrot on top of the fire place. Be careful, use the back fire place as the main one has a wood burner now, watch out for Arthur he's got this thing about lying in front of my bedroom door at night, hoping with all his might that the door will magically open and he'll be allowed to sleep in my bed. Strangely enough it does sometimes, but let's not talk about that now.
Yours Faithfully,
Peta - 26 years old. (and a half.)