Orange & Pineapple Cake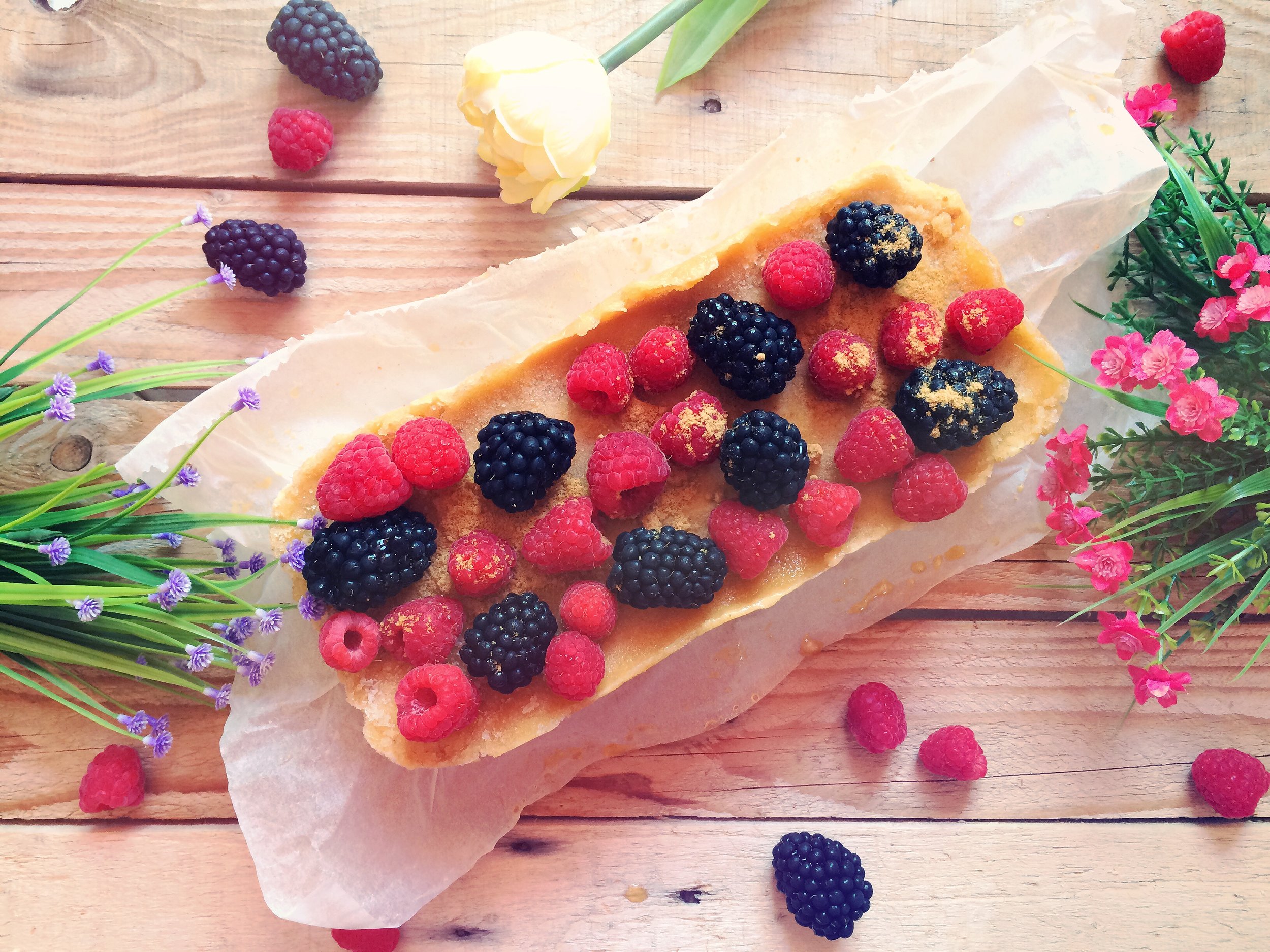 I made this refined sugar free and dairy free Orange and Pineapple cake for my mum's birthday. It went down a treat, even with those who are partial to a 'normal' cake ;) . This plant based alternative is perfect for Summer time as it needs to be kept cool, much like a cheese cake. The base is an energy ball consistency with a sweet citrus topping.

Orange & Pineapple Cake Ingredients:
For the base:
3 Cups of rolled oats
3/4 of a cup of almonds
3/4 of a cup of hazlenuts
1 tsp of ginger
2  cups of sultanas
4 tbsp of chia seeds soaked in water
10 tbsp of honey
For the topping:
Juice of 4 oranges
300g frozen chopped pineapple
4 tbsp of honey
1/2 cup of unrefined brown sugar
Method:
In a food processor mix all of the ingredients for the base until a dough like consistency is formed. Pop this into a cake tin and press it down tightly to form a thick layer of goodness for the foundation of the cake. Place this into the freezer for thirty minutes.
To make the topping place all of the ingredients into a blender and blend thoroughly. Pop it in a container and into the freezer for about fifteen minutes.
Remove both and spread the topping evenly onto the base. Store in the fridge and top with berries.
Enjoy!