Tomato & Basil Soup | Plant Based Dinners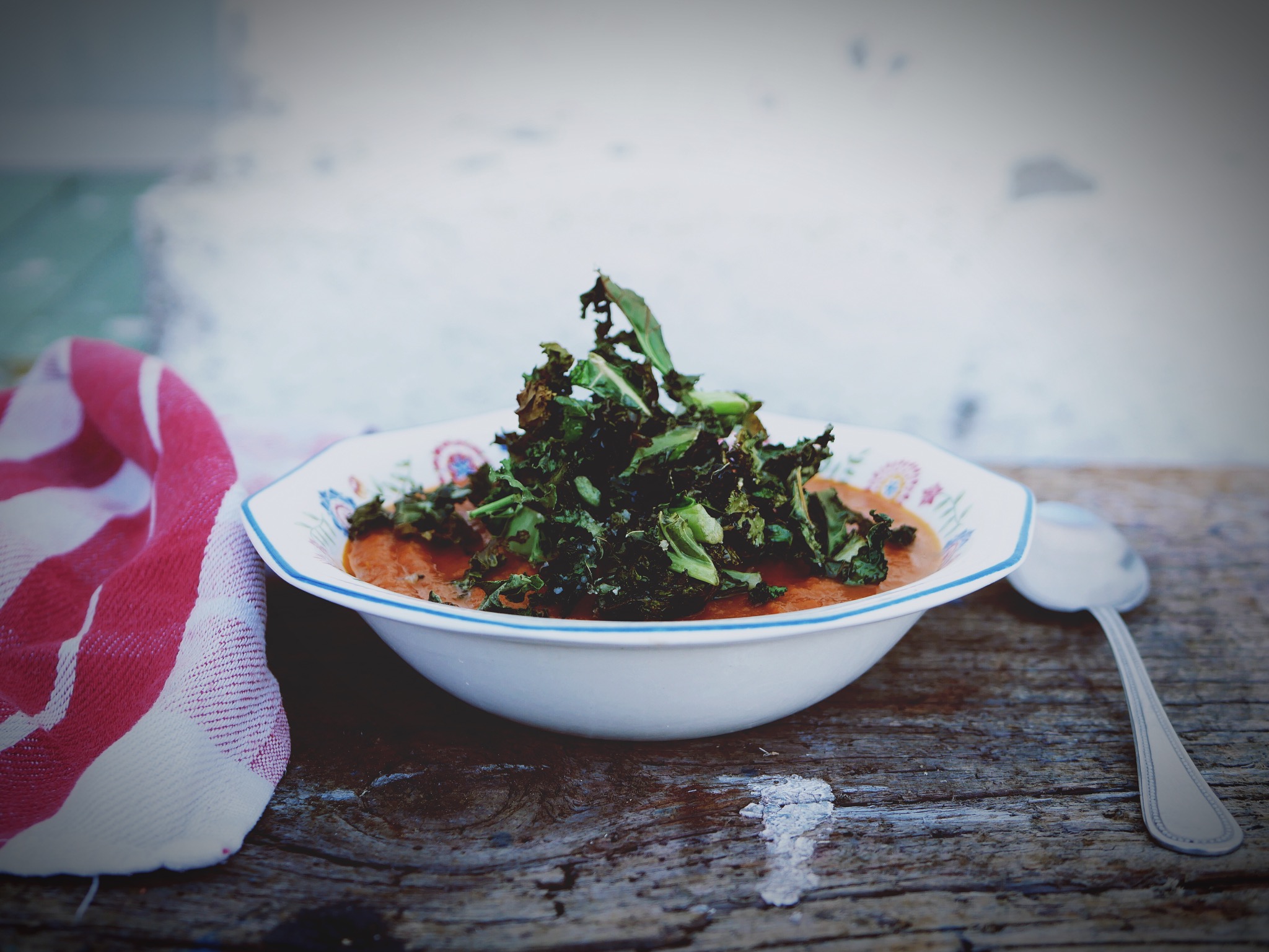 Autumn is the time of year where you pop some soup in a saucepan, heat it up and snuggle under a blanket. This tomato and basil soup ticks all of the boxes when it comes to delicious, autumnal yumminess in a bowl, top it with roasted kale and garlic and quite frankly my love, it will blow your mind.
Serves 2
Tomato & Basil Soup Ingredients
3 Tomatoes
2 Sticks of celery
Olive oil
1 Handful of basil
1 Handful of kale
1 Clove of garlic
1/2 Cup of water
Salt & Pepper to season
Method
Pre-heat oven to 200'c
Pop the tomatoes whole onto a baking tray as well as the celery sticks. Drizzle a very small amount of olive oil over the top and place in the oven for 20 mins. Once cooked, shred the kale and drizzle olive oil over the top, slice a clove of garlic and put that on a baking tray along with the kale and put in the oven for 10 mins.
Put the tomatoes, celery, basil, salt and pepper into a blender. Mix and add water - add until the desired thickness is acquired. This will keep for around five days in the fridge.
Bring to the boil in a saucepan and top with the roasted kale and garlic.
Enjoy!
Pin this recipe for later: