Wonderful Wednesday | 14th September 2016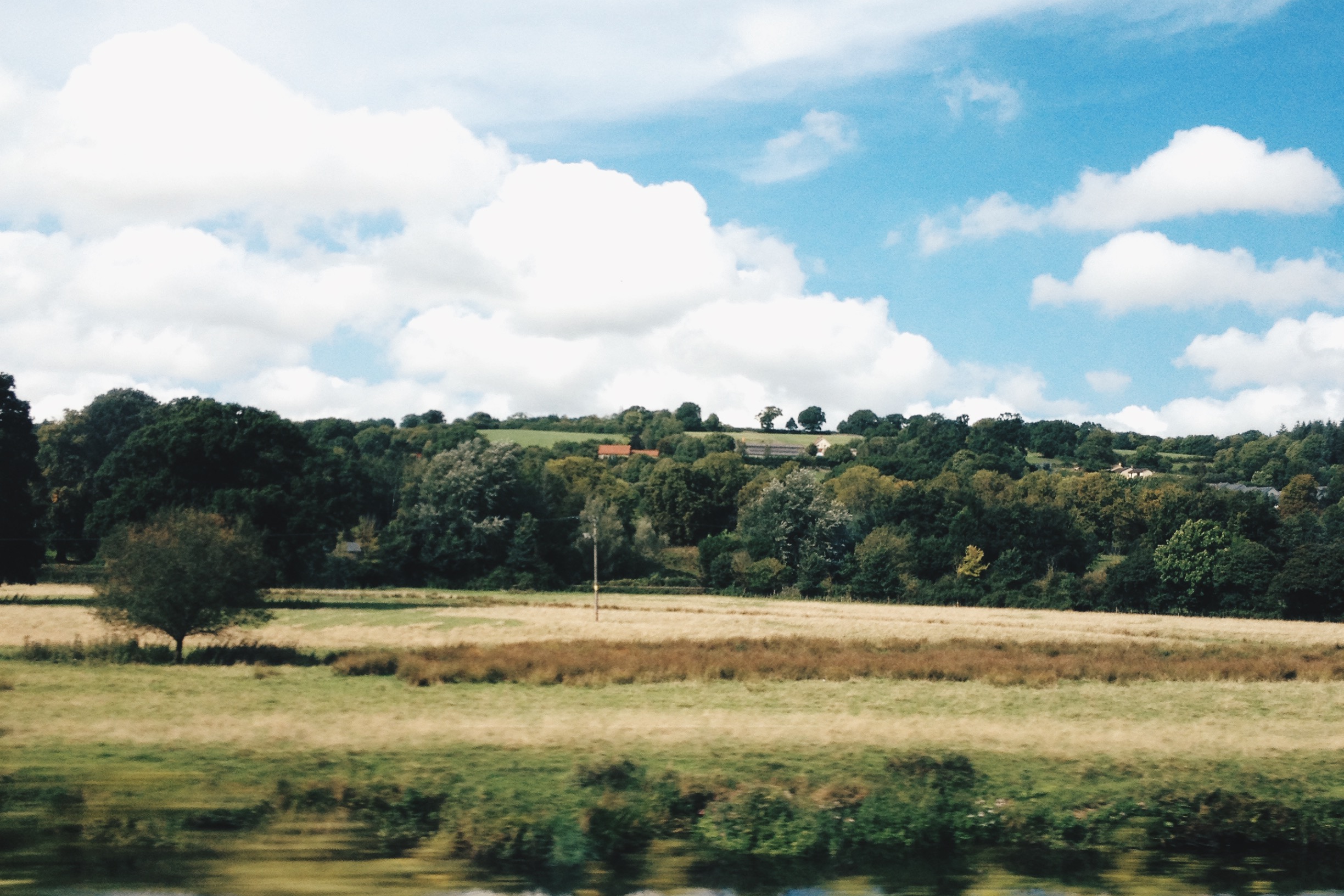 I'm sat next to my sister by the window on a coach up to Bristol Airport, watching the beautiful countryside go by I know we are very lucky to have once called Cornwall our home. I flew in late Monday night with Fraser for my Grandmother's funeral on Tuesday. Sitting here overwhelmed, exhausted, nibbling on hummus and drinking tea there is nothing more I could do with than creating a little reminder of what has made me happy so far this week.
1. The lovely cabin crew lady on our EasyJet flight who found us two seats together as we'd been assigned places at opposite ends of the plane. 2. Being given a warm cosy hoodie from my favourite person to keep me warm on the flight as I was shivering. I'm terrible for getting cold during any type of travelling. 3. Molly cuddles upon arriving at 2am. (Molly is a gorgeous chocolate brown Labrador who gives some of the best cuddles ever.) 4. Seeing my little sister and giving her a huge hug on Tuesday. 5. Witnessing the amount of people who cared so much for my grandmother coming together to celebrate her life. Hearing story after story that made me cry with laughter about my Nan and the incredible life she led. 6. Knowing that just a few steps away stood someone who could make everything better with just a hug during the whole day. 7. Catching up with family members I haven't seen in a very very long time. 8. The Co-op's carrot sticks and hummus... Nibbles make me happy. 9. Tea in a flask, well tea in any form for that matter. Tea will always make this list! 10. The beautiful green fields we're passing by with sheep and cows grazing. Where we live in Spain we rarely see sheep and cows. It has a way of making me feel very at home.
Just writing out this small list has really changed my mood and made me that little bit happier.
Please do head over and have a read of the amazing bloggers who do Wonderful Wednesday on a regular basis. Helen, Sally, Kate, Michelle, Cat, Jo, Kerri and Samantha.
Love,
Peta x