Wonderful Wednesday #38 | 2017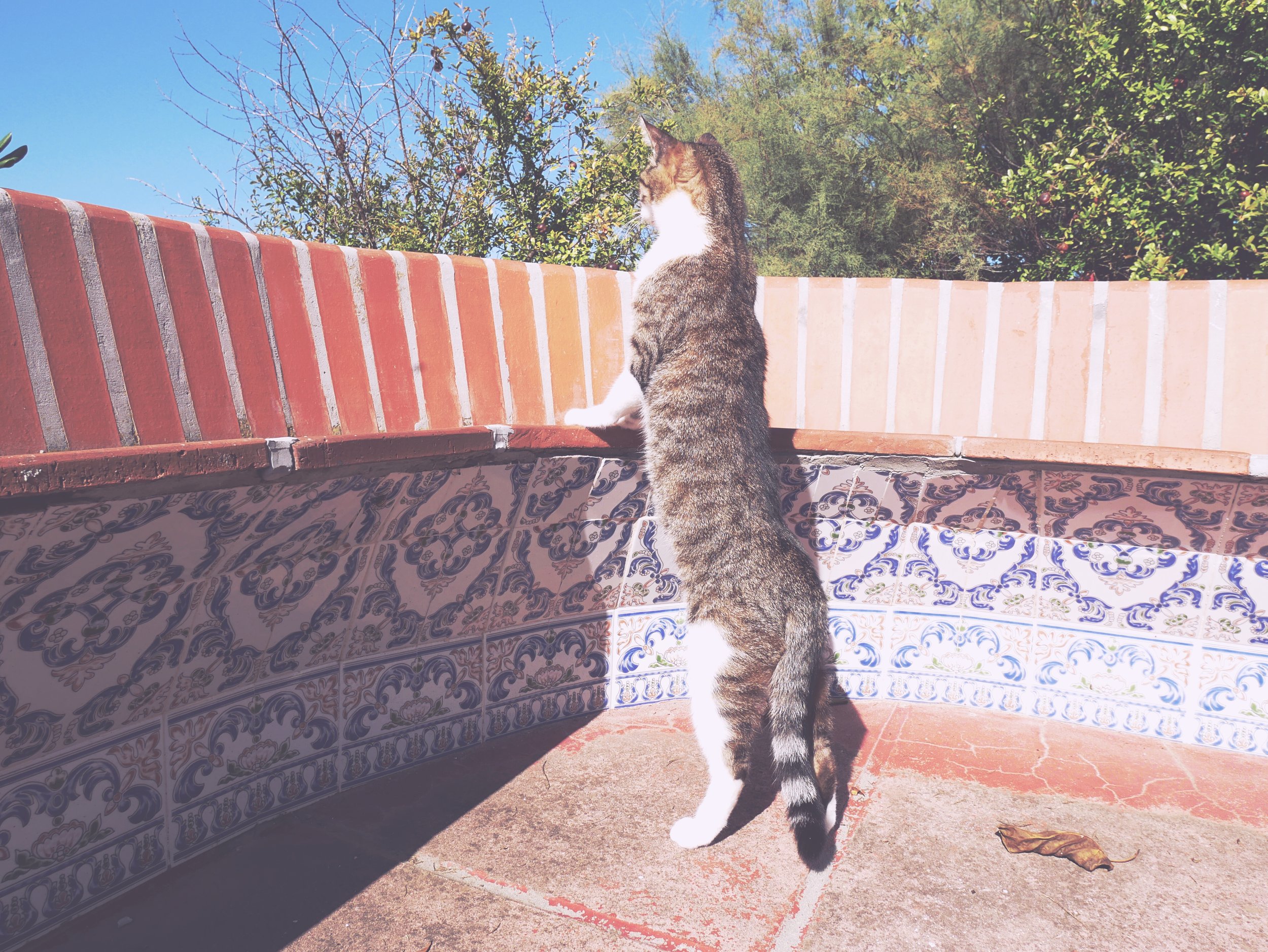 Hello my loves, I hope you're well and have a big mug of tea, coffee or your favourite beverage to hand. It really is a must when reading these Wonderful Wednesday posts! Time seems to be flying by, and it truly baffles me that this is the last wonderful post of October...HOW?! I've been soaking up the Autumnal vibes and festive feels this weekend, and it has me ever so excited I must say! Shall we get on with the wonderful then? .: Christmas Planning. It made it into last week's post, and I'm sure it'll make it into every single post from now until Christmas! It really, truly is my absolute favourite time of year. I adore planning little things here and there for Christmas and Sunday was spent doing just that! I discovered Next and M&S both send to Spain now, Eeeee!!! The EXCITEMENT...have you seen the pyjamas in Next?!
My family asked me to make a wishlist of things I'd like for Christmas and a set of Cat Pyjamas made the cut! I asked for a gift, no matter how small instead of money this year. When I receive money for Christmas or my birthday, it tends to be gobbled up into a food shop or petrol...not what it was intended for at all! Does this happen to anyone else?
.: Waking before dawn. On sunday I awoke just before seven. I padded out into the kitchen and fed the fur babies, because oh my goodness are they meow-y in the mornings. The wind was howling outside like crazy and I was ever so cosy in my dressing gown with a huge mug of yumminess in my hand. But I just kept thinking, oh it would be lovely to watch the sun rise down at the beach. So I wrapped up as warm as can be, and grabbed my car keys. It was so very worth it. I even took a cup of tea with me!! I then went for a wander along the sea front, and it was the most perfect way to start the day.
.: Crisp Autumn Air. The last few days have been cooler, crisper, cosier. This is my kind of weather, I love taking huge gulps of fresh, crisp air. Although I think I need to invest in warmer socks as my little tootsies are rather chilly to and from work. If only I could wear my big fluffy house sock all day long I would! Alas, they do not fit into my shoes. Hehe!
Albert Cat. I think I may have mentioned him a few weeks back, he's really coming out of his shell even more now. He's been ever so chatty and likes to hang around as I potter in the kitchen. I think he sees that Arthur is very interested in anything I'm doing and he's rather nosey! Recently he's been sitting up all proud watching the goings on of the cat lady household. It makes me think of Fred in Call The Midwife. If Albert was a human I think he'd be like Fred, but wear a bow tie and slacks. He'd be known as Bert, I reckon he'd have a Northern accent and be ever so kind to anyone and everyone.
.: Breakfast Galore. As I am sure you know if you follow along with these posts, I can get rather obsessive over breakfast. I'll eat the same breakfast for months on end and love it even more with each mouthful. This week I spotted a big bag of apples in my local fruit and veg shop for a euro. I nabbed them quickly and when I got home, I thought I'd better peel and cook them up for breakfasts there and then before they crossed the line of being ok to eat. On the side next to them, was a bag of sultanas and I had a light bulb moment. I popped a few handfuls of sultanas in the pot with the apples and some water. I cooked it up and popped it in jars for the week. In the mornings I heat a little of that up, and top with warm toasted oats and cashew nuts along with a drizzle of honey. It is everythiiiiing.
Bird Song. The birds have been extra vocal singing the song of their peoples this week, I think it's the cooler weather that is making them a little perkier and joyful. I find it ever so relaxing to listen to.
Sunset. On Sunday I captured the most beautiful of sunsets and it made my heart fill with joy. No one paints colours as beautiful as Mother Nature.
Meerkat. As I was yoga-ing on Monday, Katie made me giggle with her Meerkat pose whilst being nosey about what the neighboour was up to. I reckon she should audition for that Compare The Market advert!!
That is all the wonderful for this week, thank you ever so much for reading. Here is this week's weekly vlog, which I hope you enjoy! You can keep up to date with the other Wonder Women here: Sally Tangle, Jo, Michelle, Kate, Lynsey, Sam, El , Cat  and Emma 's