Wonderful Wednesday #45 | 2017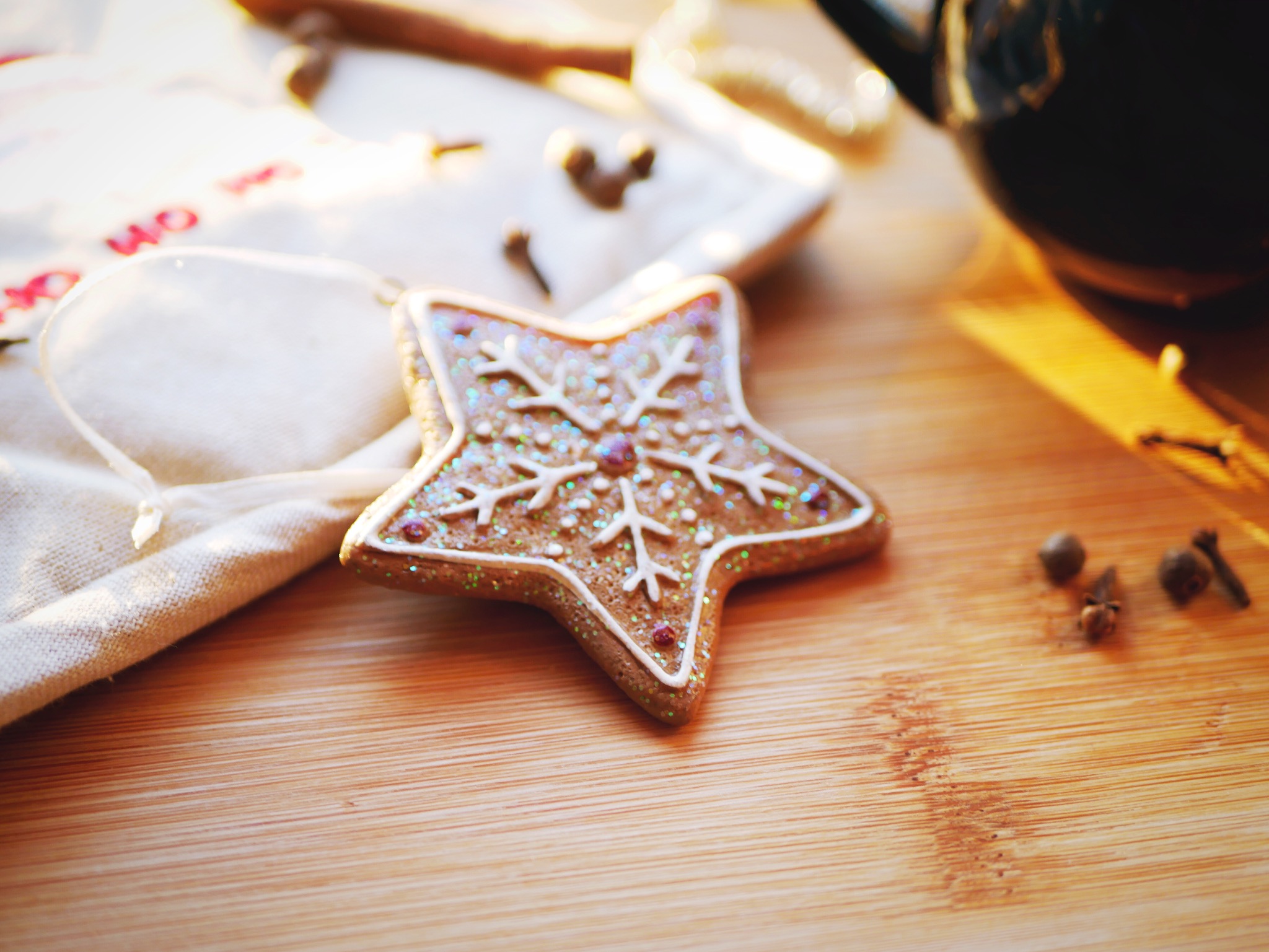 Hello Campers! Can you believe it's the last Wednesday before Christmas?! I'm not freaking out, nope not one tiny little bit. ARGHHHHHHHHHHHHHHHHHHH still so much to do!! Which is why I'm all kinds of happy that these Wonderful Wednesday posts exist, giving us a chance to stop for a moment and recall all of the lovely moments of the week so far.
Simplicity. 
I feel myself being drawn to simple photos on instagram, simple decorations and simple gift wrap ideas. This year I've opted for brown paper with red ribbons and I love the look so much. What wrapping paper have you chosen this year?
Icey Cold Mornings.
Yesterday morning the car was completely frozen and as I waited for it to warm up and defrost I took in the garden. The birds singing, steam from my breath in the air and the sharp cold morning filling my lungs - it was wonderful.
Hairdressers.
After a crazy few weeks at work I was actually looking forward to trip to the hairdressers this morning, can you believe it?! I don't usually like my hair being touched and all that jazz. They massaged Eucalyptus oil into my scalp which was every kind of wonderful. I had 2 hands worth of length cut off - eeeeek! But it is SO much more managable and tidy now.
Digital Gifts. 
On Sunday I dedicated my day to giving little digital gifts online - reviews for podcasts I enjoy on iTunes, comments on peoples blogs and photos and it brought me so much joy. I'd definitely recommend giving it a go!
2018 Calendar.
I have Lucy's beautiful calendar for 2018, it's printed and up on my kitchen wall ready to go. I wanted to print it off and stick it all up on the wall for the whole year as it's just so pretty. I like being able to see the year in advance and special dates coming up. I adore the little quotes for each month and the pretty floral wreaths. Lucy owns a beautiful small business called Leaf Lane Studio and you can find the 2018 calendar here.
The Pink Cushion.
I've had this pink cushion for years, so long in fact that I can't remember where, when, why. It's always been on the sofa and before that on the old sofa, and before that on an old arm chair! But for some reason the cats have taken a huge liking to it over the past few days. Yesterday Tina licked it to within it's little cushion life and sat on it all day. Arthur has claimed it as his own today. Cats really are strange creatures sometimes!
The Work Do.
Every year the school throws an amazing party for the teachers and this year was no exception. However there was one exception, I didn't drink. I had a whale of a time, laughing and joking, dancing the night away fuelled by tonic waters. I must say, it was really very nice to be able to hop in my car and drive home and wake up the next day all fresh eyed and bushy tailed!
That's all the wonderful for today my loves, I'm going to hop off to work with my swooshy bouncy hair and bid you a very Merry Christmas. For more wonderfulness please check out the other WW bloggers: Sally Tangle, Jo, Michelle, Kate, Lynsey, Sam, El , Cat  and Emma 's 
Lots of love,
Peta