Wonderful Wednesday - Número 1 of 2018.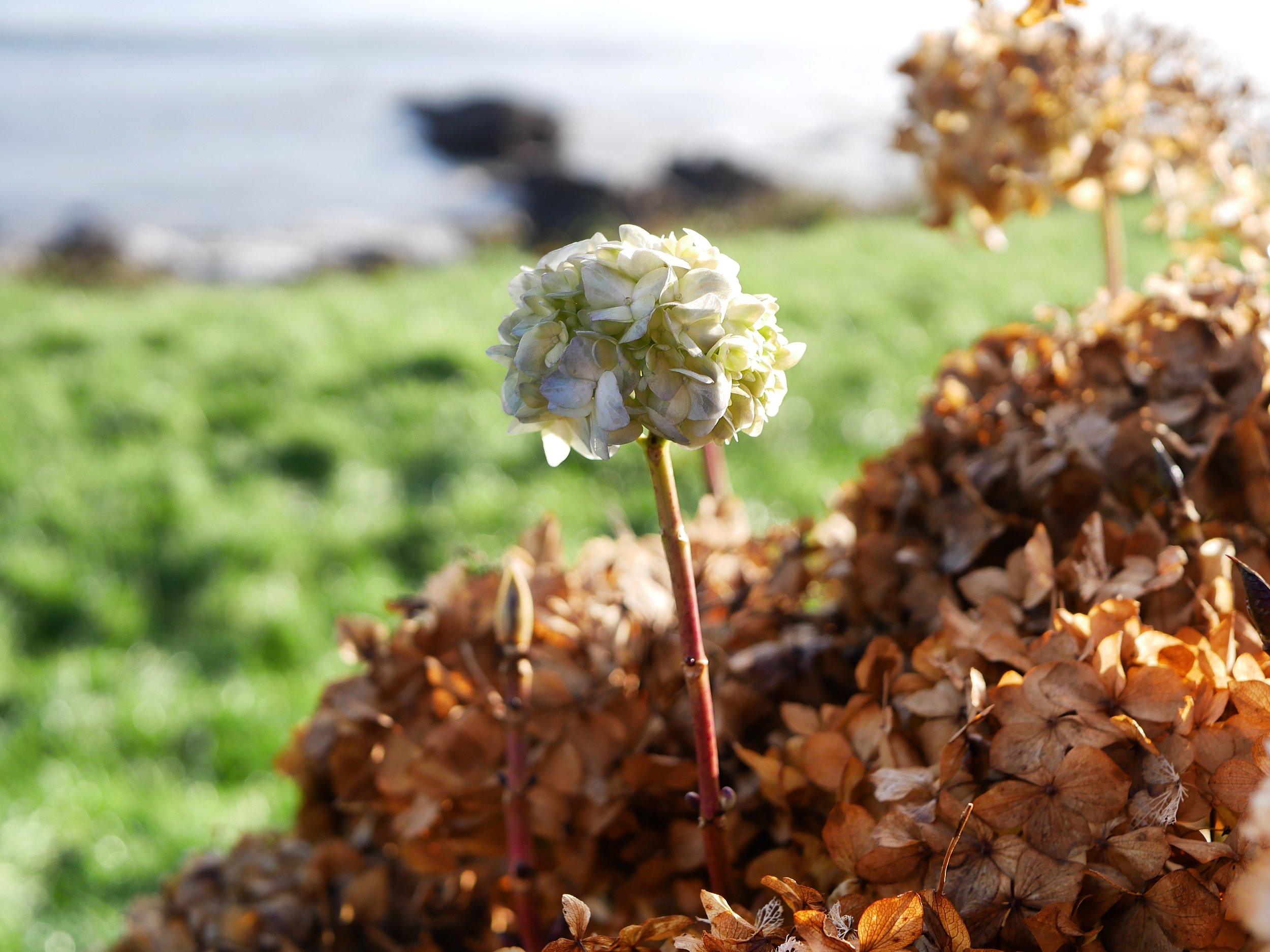 Happy New Year! It feels like I haven't sat down to my keyboard for a long time, when in reality it's only been a week. The festivities took over, plenty of food was consumed, copious amounts of tea too and I managed to fit in many visits to friends and family whilst back in the UK.
I've got all of the New Year feels going on, but this year it's slightly different. There's a spark of certainty in the air, hope isn't the only thing enveloping my plans for 2018 - those plans of which I'm still to write down properly, are wrapped in a protective layer of trust. An unwavering belief that the foundations carefully laid of years gone by, are set strong, ready for walls to be built, a skeleton of the life I'm slowly but surely working towards. It's really rather exciting isn't it! 'Poco a Poco' - little by little as the Spanish often say, it will all come together, like anything in life, I just need to keep in mind that everything takes time.
Shall we take a look at the wonderful of this week so far?
.: A New Years Day Monday. 
I'm positive that I'm not the only one that found this incredibly satisfying - a new year beginning on a Monday, along with a new moon?! We were up and out of the house early for a walk by the sea - my all time favourite thing to do. Wrapped up in layer upon layer, the wind blowing we chatted about what 2018 would bring. In my home town of Looe in Cornwall, brave souls take to the sea for a New Years Day swim, we watched on as they all ran in, and battled the tide to reach the buoy - it was quite a distance! I'm sure they felt incredibly invigorated afterwards!!
.: Ninjas. 
Whilst not technically this week, I HAD to show you our fancy dress costume for New Years Eve! It's tradition for everyone in Looe to dress up as something and for 2017/2018 we chose Ninjas - very warm and cosy and I got to show off my Ninja moves too!
.: Lunch With Grandad. 
On Sunday we also went out for lunch with my Grandad, he loves chatting about cars and telling stories of his childhood - I'm all too willing to listen as I love a trip down memory lane.
.: Winding Roads. 
It's something I always enjoy when i'm back in Cornwall - the winding country lanes, tractors holding up the traffic, sheep in the fields on either side and trees towering above making a tunnel for us to pass under. It's fairytale like and I adore it.
.: Free From Heaven Magazine. 
Three of my recipes have been published in Free From Heaven's January issue and I'm over the moon! I highly recommmend a look at any of the issues if you follow a free from diet - recipes in the magazine vary but are all free from something - gluten free, dairy free, sugar free or plant based.
.: Family Visits. 
I managed to see pretty much all of my family members this time, including cousins and their children! We had a great time, although not much catching up was done as I was preocuppied with being taught all about Pokemons and what each one does/doesn't do. Unfortunately all of the ones I knew are now legendary ones apparently... I think I need to work on my Pokemon knowledge before my next visit.
.: Airport Goodbyes. 
Fraser insisted upon driving me to the airport - I usually hop on the coach. It was lovely having a few extra hours by his side chatting away. I'm terrible at saying goodbye at the airport, but he always finds a way to make me smile. My luggage got pulled up at security and I had to go through my suitcase with a guy in his early twenties who seemed a little embarassed to be going through my delicates! He scanned by suitcase four times before finally finding the problem - a bottle shaped bath bomb I got for Christmas! There was no liquid inside it, so I was free to go. (By free to go I mean pile alllll of my belongings back into my case which wouldn't shut properly because all of the clothes were now screwed up and spend a good five minutes putting on my winter boots which have incredibly long laces!)
.: A Kind Soul. 
A lovely girl sat next to me on the plane offered me her window seat, it meant I could get some lovely photos of fluffy clouds and a few videos for my daily gratitude video on instagram.
.: Home. 
I opened the gate and Katie cat came running as fast as her little legs could go down the drive, meowing like a crazy fluff ball. I picked her up and gave her a huge cuddle, she hasn't left my side since. As soon as Arthur saw me he became my shadow, meowing away as I got myself and my suitcase through the door. Both watched on as I unpacked and cleaned. Tina cat however, ignored me for the entire day - I think I was being punished for going away, but she couldn't resist bed time cuddles! Albert is currently MIA again, he wanders off for weeks at a time. I wish I could just keep him inside wrapped up warm, but I know he'd hate it and that wouldn't be fair at all.
.: Christmas Decorations. 
The decorations have been carefully put away in boxes, the tree dismantled and advent calendars saved for next year. My home is looking tidy and clean for the first time since November. Whilst I adore Christmas, I really dislike the amount of dust that seems to come with it! I feel like my head is clearer and everything is back to normal now.
.: Veggie Patch Surprises. 
As I walked up to my vegetable patch yesterday, I had convinced myself it wouldn't have faired well over the festive period when to my surprise I found that it had absolutely flourished! Little flowers on my peas, baby cauliflowers making their way into the world along with big fat leaves of spinach and mini broccoli's growing with all their might. It just goes to show, that even when we're not looking, waiting, watching, for something to happen, the world keeps turning and everything continues to grow - in nature, ourselves, even with our blogs and online presence. It's a comforting, reassuring thought I find.
That's all my wonderful for today, I must get this post published by Fraser's lunch time as if not I'll get a message asking where on earth it is! He does keep me on track!! I hope Twenty Eighteen brings you all your heart desires, everything you soul needs, and cup after cup of steaming hot tea. If you'd like to read a little more wonderful, please check out the other lovely WW-ers here: Sally, Jo, Helen, Michelle, Sarah, Kate, Cat, Sam, El ,Kerri's,
Love,
Peta x