The Christmas Q & A | The Blogging Friends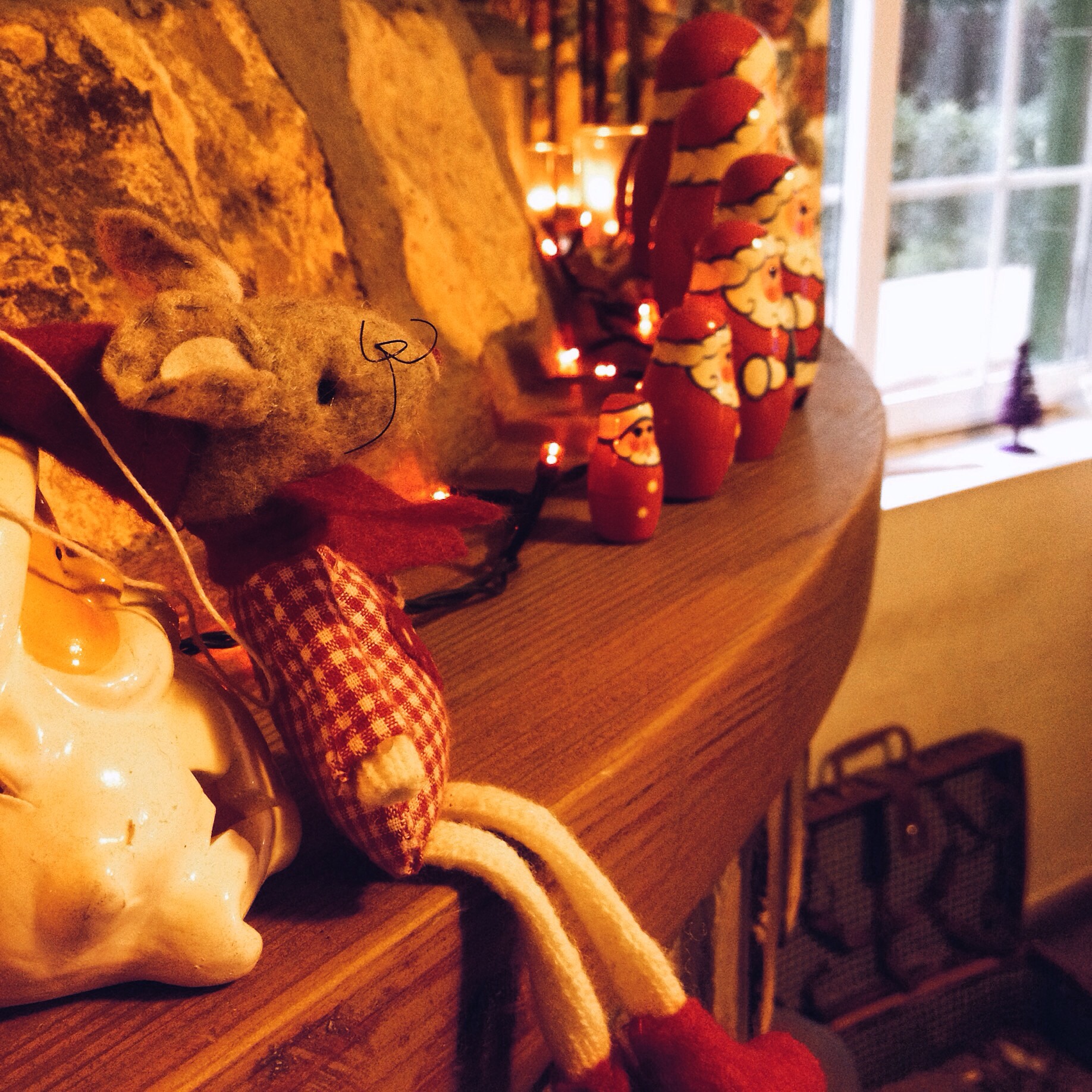 Oooh I love a good Q & A don't you? During one very chilly night in November The Blogging Friends whatsapp group had it's usual insane amount of activity going on and we decided upon creating a festive Q & A. If you fancy reading more festive answers then please do pop over to the blogs at the bottom of the list, where you will find the other blogging friends member's Q & As.
1. What is your favourite Christmas song? Shakin' Stevens - Merry Christmas Everyone - The start of this song is just so magical.
2. What is your favourite Christmas film?
Elf - always Elf.
3. When do you start feeling festive?
Oh gosh, usually in by October, I'm such a festive little person.
4. What is the best Christmas present you've ever received?
My Christmas cardigan, my Nan bought it for me the Christmas before last, it means the world to me as she passed away in August this year. She absolutely loved Christmas so I hope I do her proud in spreading the festive magic.
5. What is the worst Christmas present you've ever received?
When I was very young, about five an uncle gave me a goosebumps book... I wasn't impressed.
6. Do you prefer traditional or modern Christmas decorations?
I love all kinds of Christmas decorations!
7. What is your favourite Christmas advert?
Up until this year it was John Lewis' Monty The Penguin, however Sainsburys have really outdone themselves this year and I find this song so catchy. I just love it.
8.White, multi-coloured  or something completely out of the box when it comes to Christmas tree lights?
On the tree I like multi-coloured but I love decorating the rest of the house in white lights. I have a set of red lights my Nan got me for my fireplace.
9. Have you ever been on a Christmas holiday? If so where? If not where would you like to go?
My family always used to go away at Christmas, we would jet off to one of the Canary Islands for two weeks over Christmas every single year. My parents wanted to enjoy Christmas together and not be driving here there and everywhere to see our extended family. It was lovely.
10. Do you prefer going out or staying in at Christmas?
Over the Christmas holidays I love doing both, it's wonderful soaking in the festive atmosphere out and about but I also love cosying up indoors with the cats watching Christmas films.
11. Who cooks Christmas dinner?
Usually my mum! Unfortunately since I was 16 we've only had one Christmas day (last year) where we haven't been so hungover that no one dares go near the kitchen - the smell of food being far too much to handle.
12. When did you stop believing in Santa?
Excuse me, what?!
13. How did you find out Santa wasn't real?
errm.... funny joke guys real funny. Although I did get suspicious one year when I noticed my parents and Santa had the same wrapping paper. AWKWARD.
14. What is your favourite thing to do to get you in the Christmas spirit?
Christmas music never fails to get me into the Christmas spirit. Watching Elf is high on my list too!
15. When do you put your Christmas decorations up? When do you take them down?
I put them up on the 1st of December and I usually take them down on the 31st of December so that I start the New Year afresh.
16. When do you start Christmas shopping?
October time usually... I like to get organised!
17. Do you go to see a pantomine?
Oh how I wish I could! But living in Spain it's tricky - they don't do pantomines here!
18. Basic or patterned wrapping paper? Or gift bags because #GirlHasNoTimeToBeWrapping
I go all out with patterned wrapping paper, pretty gift tags and ribbon.
19. What is your favourite winter tipple?
Sherry, always sherry.
20. What is your favourite Christmas smell?
Mixed Spice or Ginger Spice... I do love the smell of ginger
21. Do you have any festive family traditions?
Each year we all put an amount of money into a purse which pays for meals and drinks out over the Christmas holidays. We also open a present an hour on Christmas day, meaning the presents last alllll day!
22. What has been your favourite Christmas so far and why?
Last year - the build up was fantastic, so many Christmas parties and meals were had and then the actual day was so laid back, chilled and lovely spent with my family around the fire watching Christmas films and eating lots of delicious food.
23. What is your favourite Christmas food?
Mince pies, gotta love a mince pie! Also gingerbread houses and cranberry sauce. Not together obviously...
24. What's your favourite part of Christmas dinner?
The stuffing and cranberry sauce, yuuuummmm
25. What is your favourite Christmas product?
Festive smelling candles, they just make me feel so Christmassy!
26. What is your favourite Christmas tradition?
Opening a present an hour, it just keeps the gift giving and excitement going all day.
27. What is your most treasured Christmas Memory?
A couple of years ago, on Christmas eve I went out with my family, we had won  €100 on the Christmas lottery here and spent it on a meal and drinks afterwards. We laughed so much, and even though we definitely paid for it the following day with our hangovers it was more than worth it.
28. Did you ever look for presents before Christmas to see what your parent's had stashed away for you?
errrm... no, because Santa had my presents. My mum and dad only ever gave me one - pants and socks. Duh.
29. Online, highstreet shopping or handmade?
Ooooh I love a good Christmas market, but then again I usually combine all three when I do my Christmas shopping.
30. What time do you wake up on Christmas day?
In all honesty, I rarely sleep - I just get so excited about it! If I do fall asleep I'll wake up by 5am.
If you'd like to join in on The Blogging Friends Christmas Q & A please do and let us know about it by using the hashtag #TBFXMASQA on Social Media!